Enjoy Autumn In These Top Five Bras
It's that time of the year, where you want to cozy on up to your loved one, enjoy a hot cup of hot cocoa as the warm air changes to a cooler front. As summer comes to end, the leaves change an assortment of bright and pretty colors, so don't the collections from different designers with their autumn fashion catalogs for bras. We have found the top five bras that will go along nicely to the rest of your autumn wardrobe collection.
5: Venus Push Up Bra
Venus' fall collection for a push up bra has three choices in color that fit the definition of autumn. Available in Bourgogne, Blush Topaz, or Charcoal, Venus sells a daily or special occasion style bra for your autumn fashion needs. This bra is interior padded made with 48 percent polyester, 41 percent Polyamide.
You'll enjoy the graphical patterns the bra is made with, the elastic floral leavers, lace embedded insert. Removable pads that accentuate cleavage, affordable and available from 70B to 80E. Match it with other women's lingeries from Venice.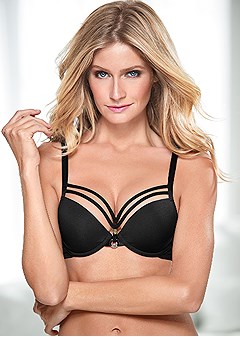 4. Velvet Bralette
From the name to the look of this bralette, everything says a cool October autumn evening warmed up by exotic appeal of this bra.
Non padded, and non wired, the Velvet Bralette is available in three sizes (Small, Medium, and Large), and has adjustable straps for your preference and comfort. Velvet makes this bra 46 percent polyamide, 42 polyester, and 12 percent elastane and comes in two "autumn like" choices, Aubergine and Mauve.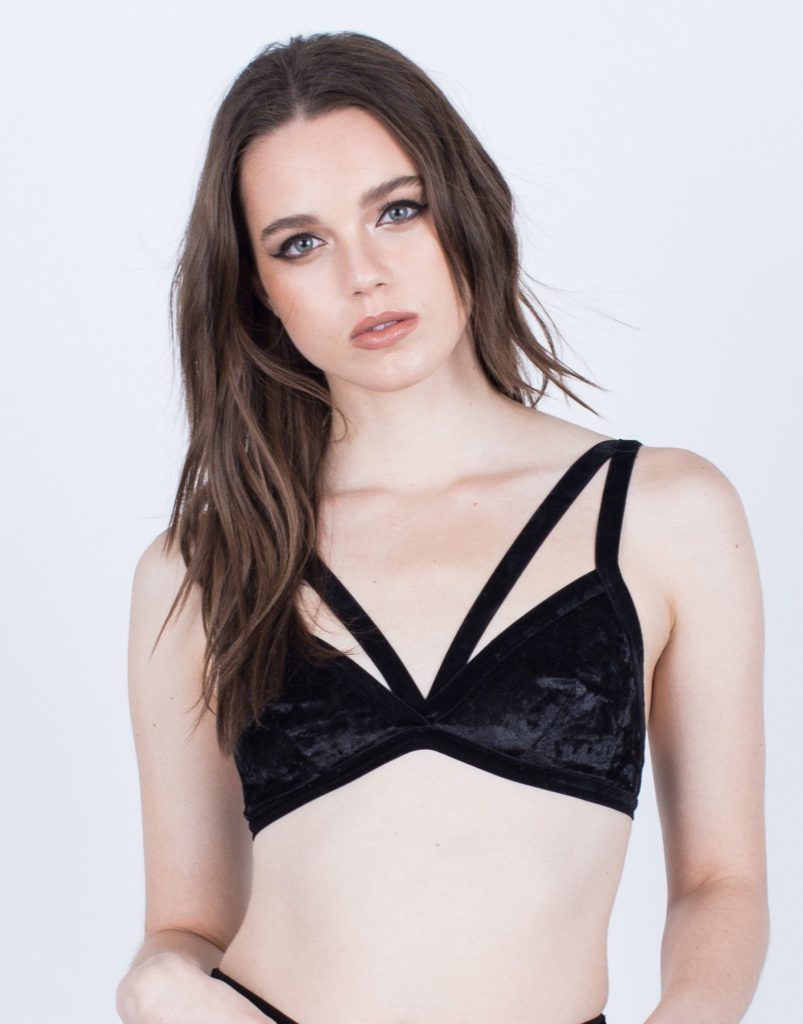 3. Dita Von Teese Madame X Demi Cage Bra
The Dita Von Teese bra exemplifies sex appeal in autumn with sexy lace underwire. Equipped with partial foam lifted cups, soft three columns and two row hook with eye back closure. This bra is complete with adjustable stretch straps and luxurious stretch of lace and satin. It is sure to light fire in the eyes of your companion coming in four colors: Emerald, Electric Blue, Creme, and Black.
This bra has contrasting trims and patterns, with reinforced side boning for extra anchor support. If you are tight on a budget, this bra will meet your financial and women's lingerie needs.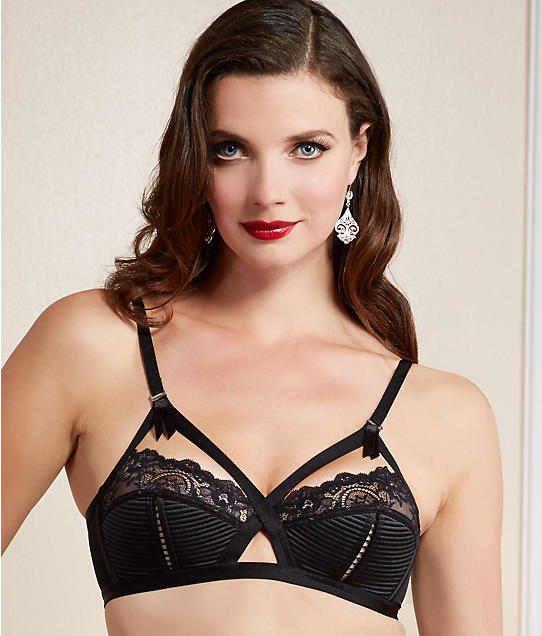 2. Stella McCartney's Jasmine Inspiring Soft Cup Bra
Much like her father, Paul McCartney, whatever Stella touches it seems to be a success. This soft cup bra has playful looking triangle cups in Burgundy, All underband for continuous support with a back hook fastening. Stella McCartney's Jasmine Inspiring Soft Cup Bra is thin strapped with the signature three gold rings. Made of 91 percent Polyamide and 9 percent Elastane for a comfortable feel.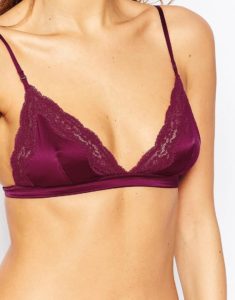 Your Top Five Bras In Autumn.
We were so impressed by Stella McCartney's design with our number 2 choice, that we instantly fell head over heels for her, "Ophelia Whistling Soft Cup Bra."
Stella McCartney has shown why she is a leader in women's lingerie and this is a prime example of why its in the top five bras.
It's soft, perky, and comfortable, available in small, medium or large cup sizes. Stella's unique design style is on full display with Ophelia bra, a longline soft cup bra in Poppy Pink or Deep Nude colors. Japanese leavers lace for extra durability. Delicate silk shoulder straps and silk lined bottom, the Ophelia Whistling soft cup really speaks to the mystiques and erotic feel of autumn. Made out of 85 percent Polyamide and 15 percent Elastane.
The Final Words
If you are looking to heat up the cooler time of year, either one of these five bra designs will accomplish just that. Finding a bra to match your women's lingerie in Autumn doesn't have to be hard, and won't be with any of these sexy, affordable and quality made bras for the fall season.